After adding a release, you are automatically taken to the release configuration page.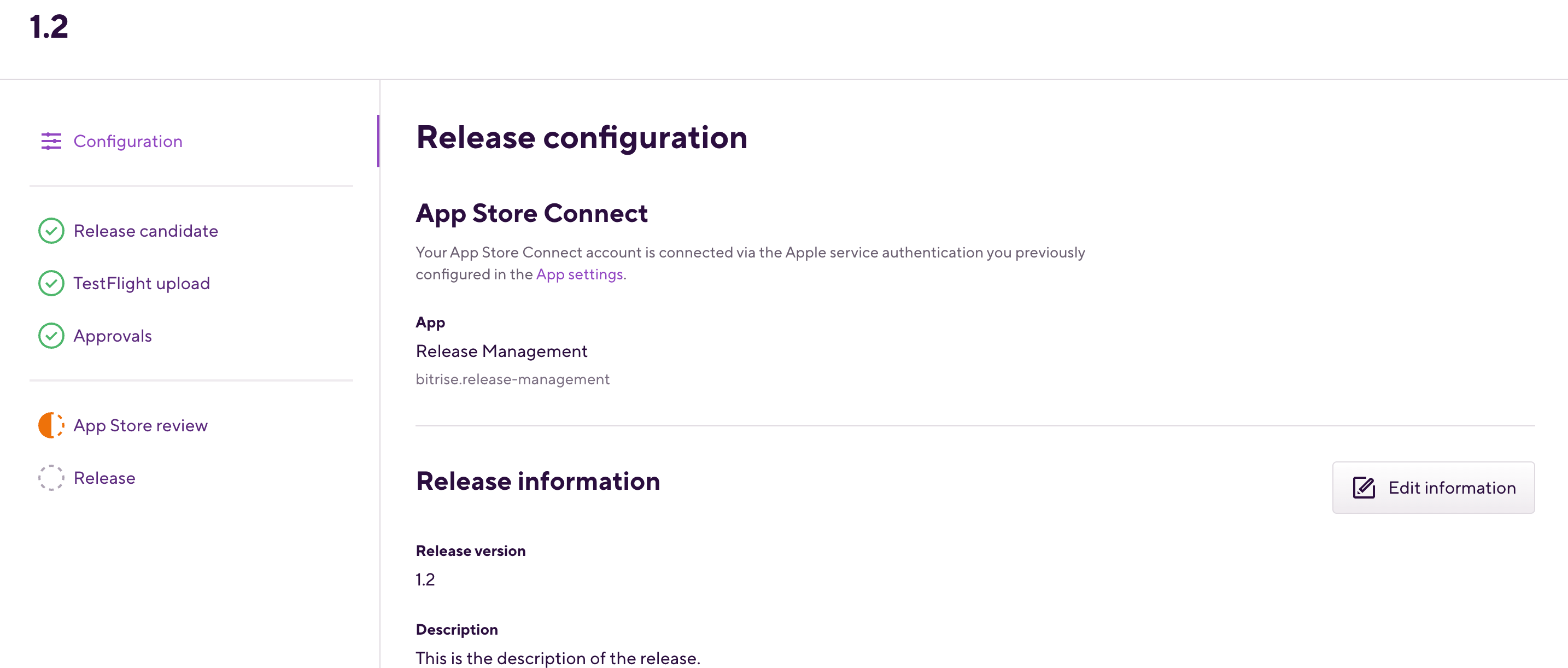 You can also reach this page from the Releases page by clicking on the "

" button next to a release.
You can use the menu options on the left navigation bar to switch between the configuration of the release and the release stages. Each of these options enables you to manage your release in different ways:
Configuration: Edit your release description, schedule release stages, and delete the release.

Release candidate: Specify which branch you want to release from, and a Workflow that can generate an .xcarchive file (for example, with the Xcode Archive & Export for iOS Step).

TestFlight upload: Upload the selected Release Candidate to TestFlight (App Store Connect).

Approvals: Create tasks for each stakeholder and/or team member whose approval is needed to continue with the App Store review.

App Store review: Send your app to App Store review.

Release: Monitor the status of an automatic release or manage the release of your app.
After completing a stage, it will have a green checkmark next to it on the left menu. After finishing all stages your app will be released.